Take part in our CAR-TCR step challenge, as together we walk from London to Boston, and back again! Log your steps and help us reach our goal, whilst raising funds for the Emily Whitehead Foundation.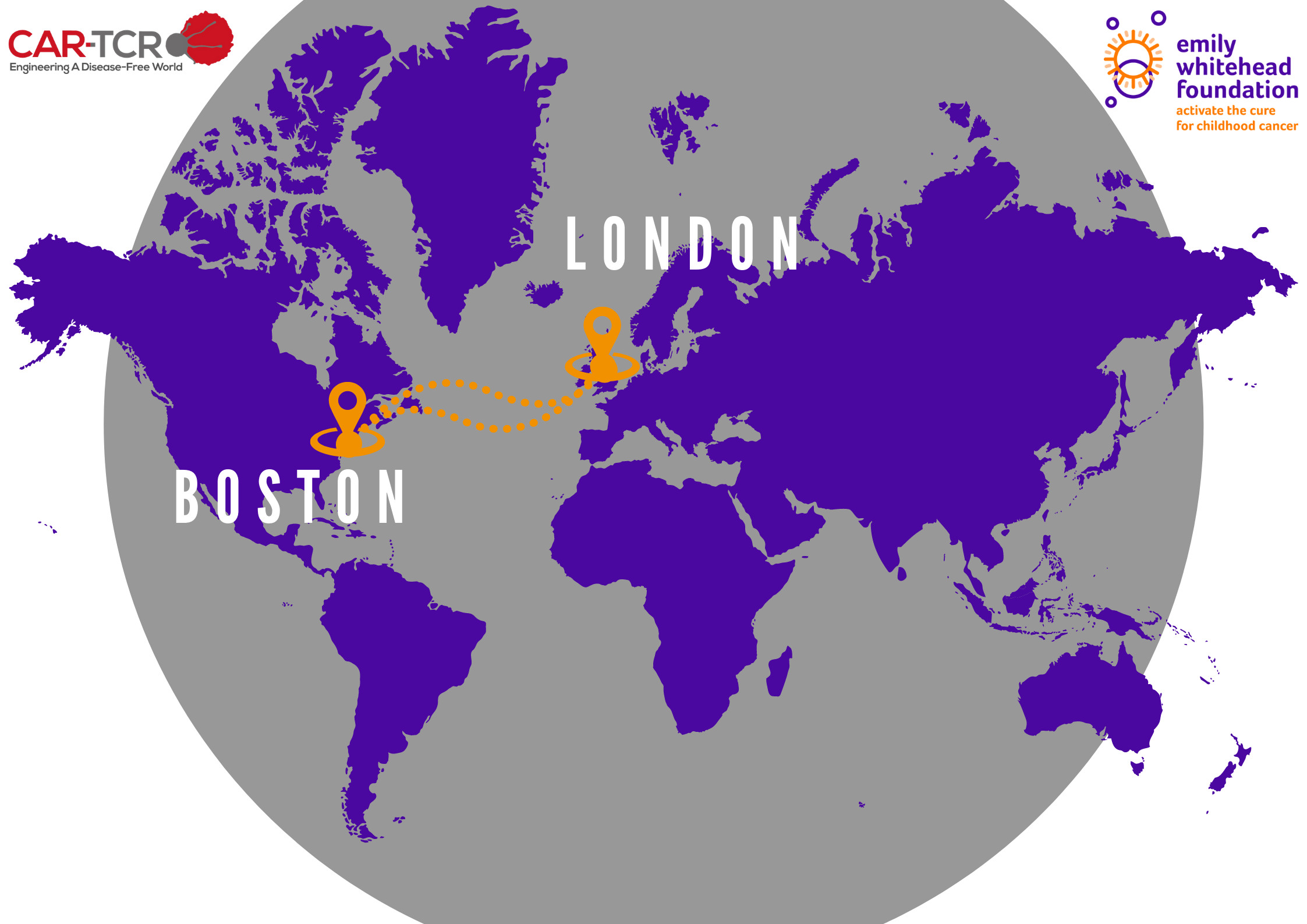 How it works
Step 1: Donate a minimum of $25 USD to enter the step challenge. 
Step 2: You will receive an email with your donation confirmation and a link to the form where you will log your steps.
Step 3: Get your steps in! Use the form provided in the confirmation email to log your steps and compete for the prizes below.
Step 4: Invite your co-workers to register too and help your organization/company climb the group leaderboard!
Steps will be recorded now through the start of CAR-TCR Summit on August 30, 2021.
Prizes
Individual: The individual with the most steps recorded will win FREE registration to CAR-TCR Summit 2022!
Organization/Company (Group): The group with the most collective steps recorded will win the opportunity to have Tom Whitehead speak to your company (via Zoom) and inspire your team!