The Medicine Maker
The Medicine Maker is a global publication that showcases the pharma industry's success stories and examines its biggest points of contention. Engaging content covers the entire spectrum of drug development, keeping all medicine makers up to date with the most pressing topics, trends and technologies driving the drug development and manufacturing industry forward.

The Cell + Gene Curator
The Cell + Gene Curator is a short, weekly newsletter connecting you to discoveries, process innovation, and business updates from the cell and gene therapy community. We trawl the news, speak with the right people, and dig for research gold to bring you the latest insight, analysis, and words of wisdom from the advanced therapies field.

Cell & Gene provides actionable information to professionals involved in the development and commercialization of cell and gene therapies. Through the original editorial published on the site, Cell & Gene facilitates the sharing of insights on challenges, trends, and best practices in this burgeoning field. Cell & Gene's editorial scope spans the entire product lifecycle from basic research to commercialization.

CheckRare
CheckRare is a leading publisher and learning platform focused on rare diseases. We deliver high-quality, peer-to-peer research and clinical content to physicians, educators, and the rare disease community. Our Mission is to bring physicians and patients the best science, research, and clinical practice information and to present it in understandable and clinically useful formats that inform health care delivery and improve patient outcomes.
Endpoints News
Endpoints News is an independent news organization, reporting and analyzing the top global biopharma R&D news of the day — for professionals discovering, developing, and marketing biopharmaceutical drugs.

Gene Therap

y Net
Gene Therapy Net is the information resource for basic and clinical research in gene therapy, and the site serves as a network in the exchange of gene therapy information and breaking news items. Visitors can keep track of the latest scientific papers, conference announcements, gene therapy jobs, regulations and guidelines.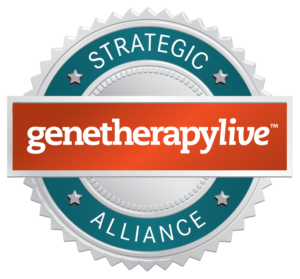 Gene Therapy Live
The Mission of GeneTherapyLive™ is to deliver highly relevant, quality information about gene and cell therapies to healthcare professionals in order to facilitate the best patient care possible. GeneTherapyLive™ offers an independent, comprehensive digital platform that covers practice-changing news and insight directly from top medical conferences and researchers. The platform is intended for busy healthcare professionals who are considering or currently treating patients with gene or cell therapies.

pharmaphorum
pharmaphorum uses content to connect the pharmaceutical industry and other innovators to advance healthcare, leveraging its own global publications and delivering direct content marketing, medical and communications services to clients in the healthcare sector. pharmaphorum.com, and its associated digital magazine Deep Dive, is a leading online destination for healthcare and pharmaceutical industry news, insight and debate.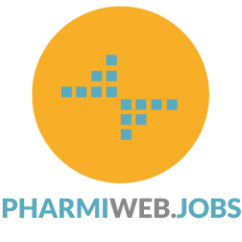 Pharmi Web
Since 1999, PharmiWeb.Jobs has been bringing the latest jobs in the pharmaceutical industry to a global audience and are now widely recognised as Europe's largest job board. In June 2021, PharmiWeb.Jobs/de was launched to bring together the best pharma jobs across the DACH region.
For more information go to Linkedin or Twitter.