Exclusive interview with:
Anne Kerber, Senior Vice President, Cell Therapy Development, Bristol Myers Squibb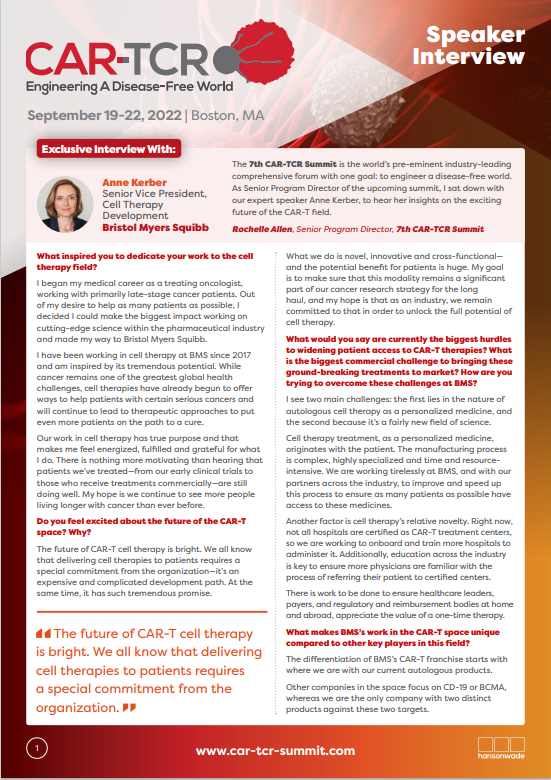 Past CAR-TCR Summit Presentations: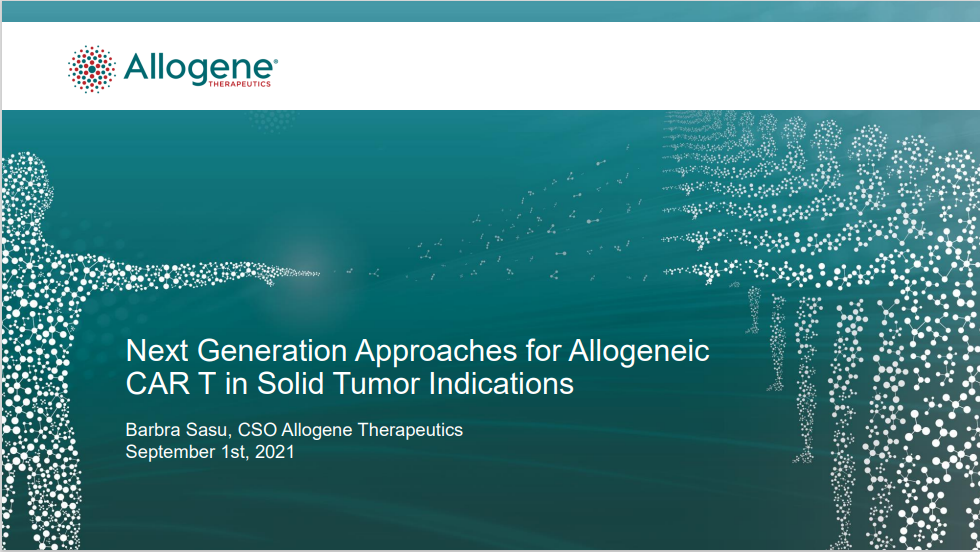 Next Generation Approaches for Allogeneic CAR T in Solid Tumor Indications
Barbra Sasu, Chief Scientific Officer, Allogene Therapeutics
Executing Complex Pipelines in the Autologous Cell Therapy Space-Focusing on Performance & Scale
Cedrik Britten, Chief Medical Officer, Immatics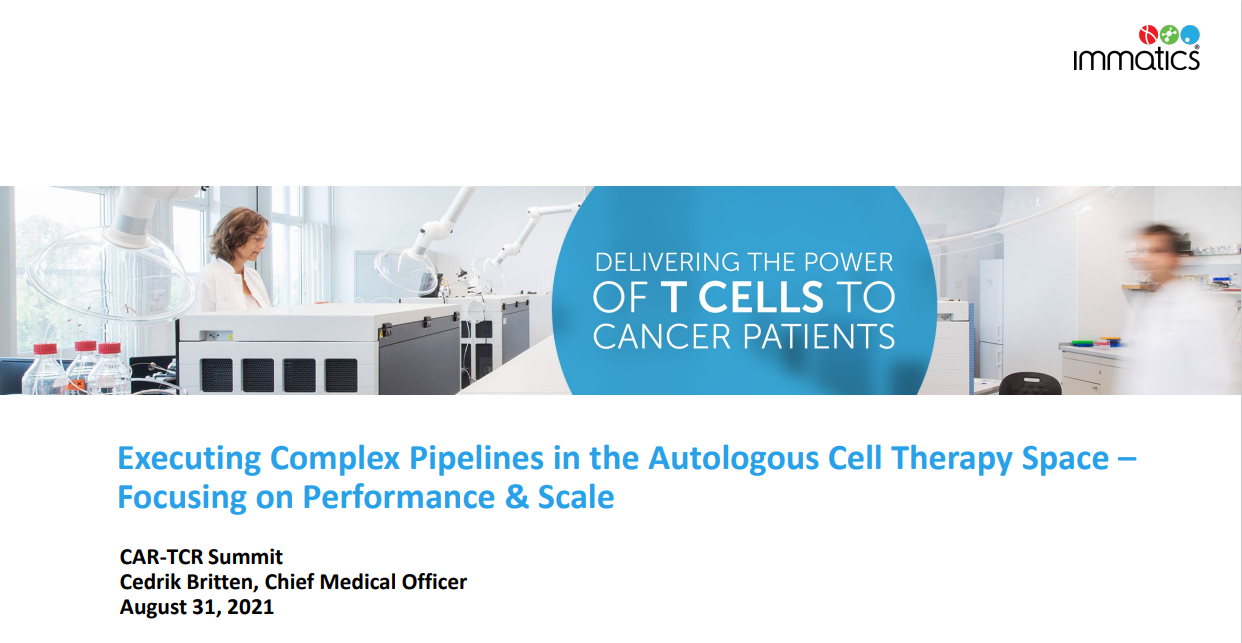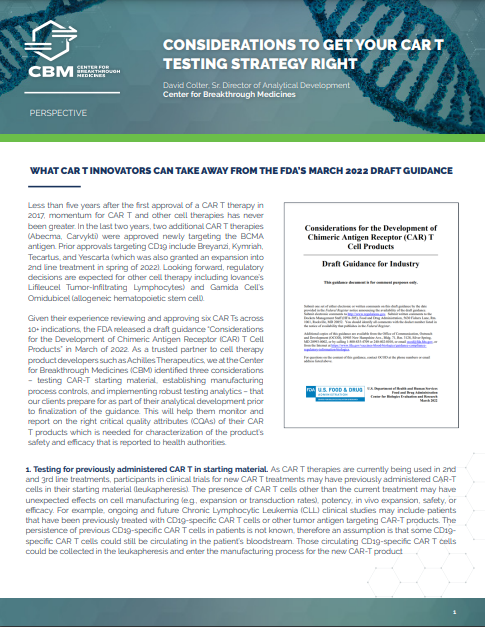 Considerations to Get Your CAR-T Testing Strategy Right
Provided by Center for Breakthrough Medicines
Hanson Wade Intelligence Reports:
Tackling the Solid Tumor Space
Data provided by Beacon Targeted Therapies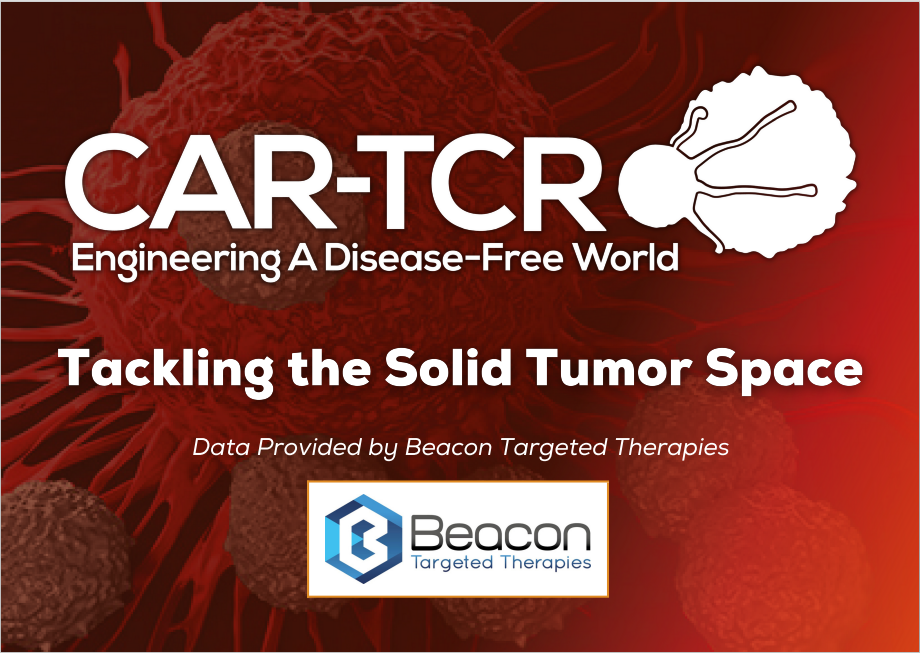 Manufacturing Challenges & Considerations for Allogeneic Cell Therapy
The allogeneic cell therapy space has many development and manufacturing bottlenecks which are further compounded by the diversity of cell types, delivery systems and gene editing technologies that are now being pursued in the clinic.
To better elucidate these challenges Hanson Wade Intelligence, our Market Research division, spoke to 15 key opinion leaders within the allogeneic cell therapy space. We summarised their views alongside quantitative insights from our Beacon Adoptive Cell database in this opinion review.
This report aims to provide cell therapy developers with valuable insights on the main allogeneic manufacturing challenges and considerations for optimisation of key stages of development.