Partnership Opportunities
Meet the Leading Minds of CAR-TCR Drug Development
The 8th CAR-TCR Summit is the most important meeting of the annual cell therapy calendar, where decision-makers from key biotech, pharma and academia attend to search for the right partners to fast-track the development of their cell therapy pipeline.
A variety of opportunities exist to educate the industry on your product/service, including but not limited to:
We are happy to work with you to arrive at a bespoke partnership package that meets your business needs for 2023 and beyond.
Due to the commercial and marketing success this event has provided others, we are already running low on partnership opportunities for 2023, so please get in touch ASAP!
"Enjoyable and met our expectations. We have already signed up for next year.
Good experience and hope to see it continue to grow."
Cliff Ramsdell, Senior Manager - Marketing Product, Cell & Gene Therapy, Miltenyi Biotec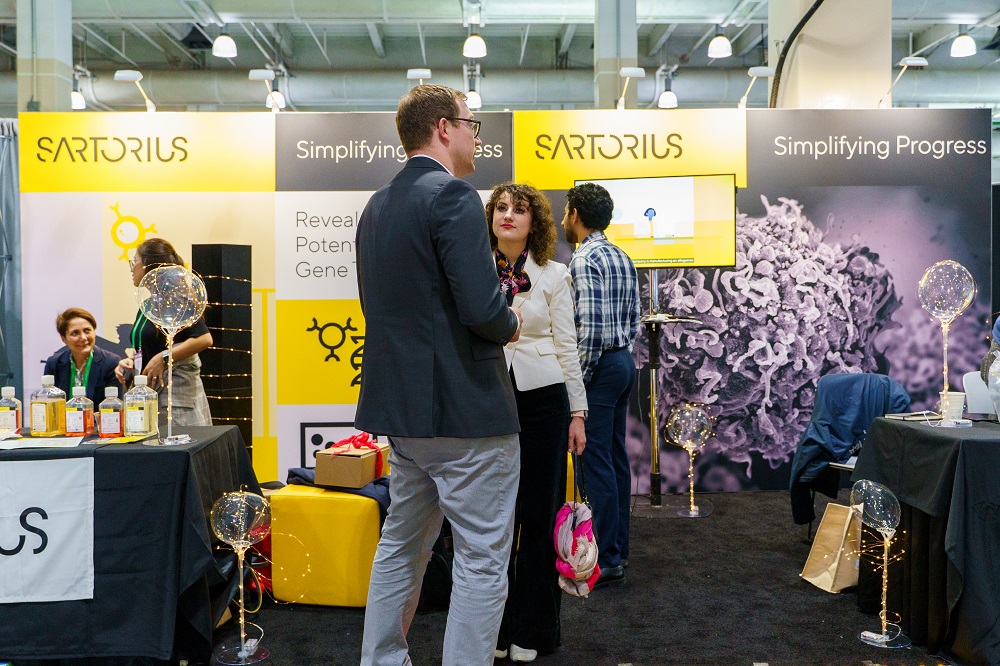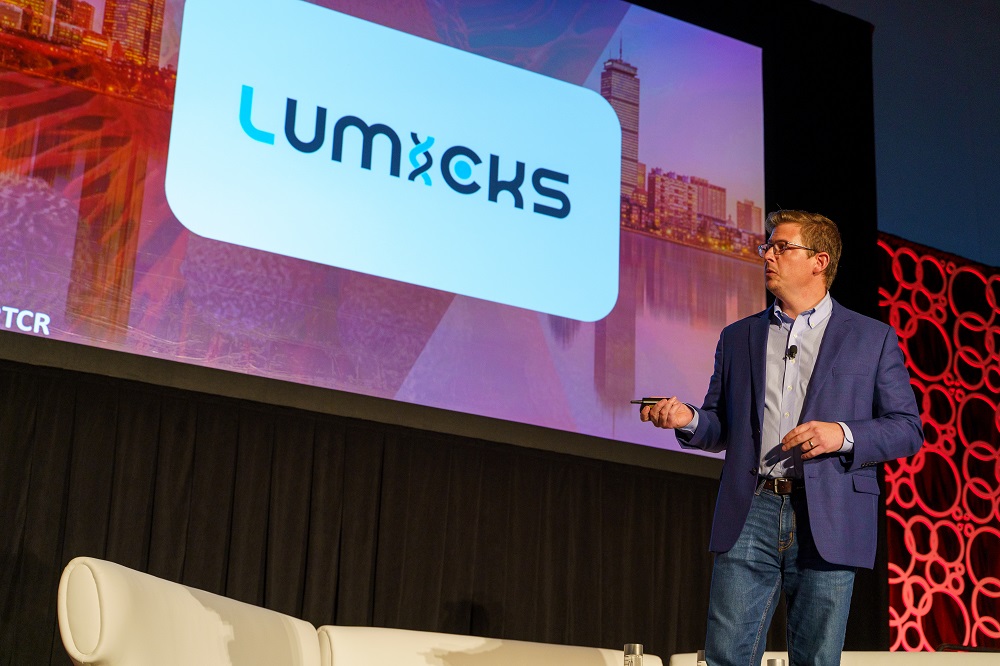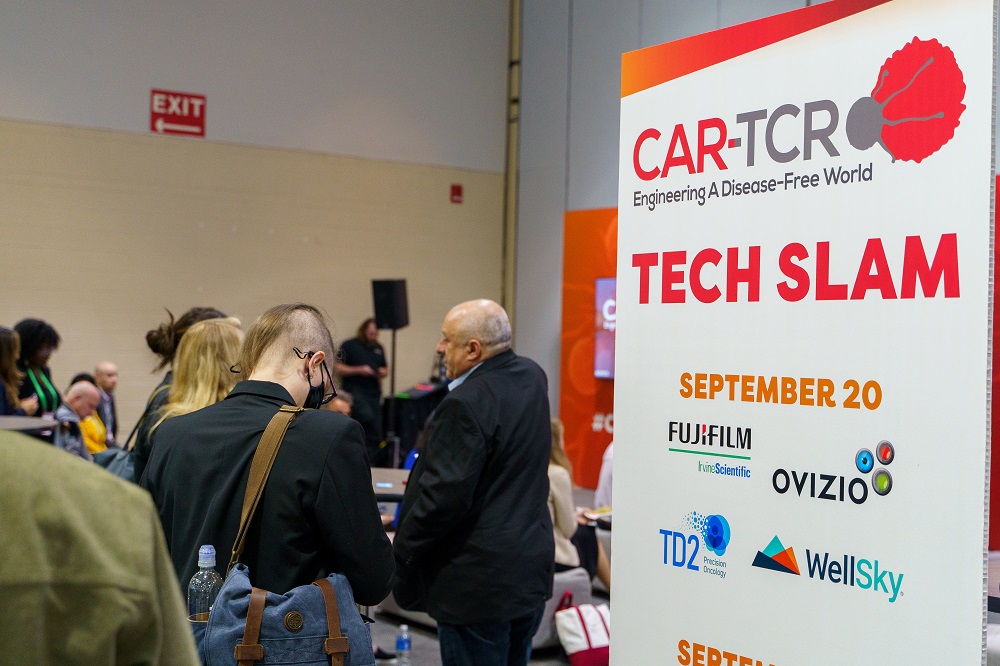 Contact the Partnerships Team:
Andreea Dogaru
Commercial Development Manager
Luke O'Neill
Commercial Development Manager
What Did Last Year's Partners Think of the CAR-TCR Summit?
"An excellent conference that brings together thought leaders in the cell therapy space that is important for aspiring cell and gene therapy professionals to attend. Everyone from Hanson Wade was very helpful and helped resolve issues quickly. I liked being able to go to various talks across the spectrum of discovery to market access and really get a good understanding of the current state of the field."
William Bretzlaff, Senior Associate – Research, A2 Biotherapeutics, Past Partner
"It was a great experience overall. The event was very well-organized and featured a wide array of talks that were relevant to my interests. A great opportunity to connect with others in the CAR-TCR field and to learn about where the field is headed."
Diane Manry, Scientist I, A2 Biotherapeutics, Past Partner
"Thank you for bringing us together and being so organized! Great customer service and venue. Overall, the show was very successful with quality vendors and attendees."
Cindy Carter, Senior Manager - Global Marketing, Accellix, Past Partner
"The pre-event meeting is very helpful to get us prepared. At the event, all Hanson Wade team members are extremely helpful to ensure the best experience of all attendees. Everything at the events was done with great preparations and executed perfectly. I am extremely impressed by the professionalism of the team. I look forward to the next Hanson Wade conference! The best conference I attended after the pandemics."
Leyna Zhao, Director - Product Management & Marketing, Agilent Technologies, Past Partner
"Great event to understand the key challenges and innovative ideas in CGT that will drive the next generation therapies! I enjoyed the flow of events from plenary to networking and individual tracks back to networking, etc. The team at HW were always eager to help out. It was great, gained many insights from the great talks and networking."
Yuki Kato Maves, Senior Manager – Product, AllCells, Past Partner
"Very good experience, we appreciated the help of the team to set up meetings with some of our key targets."
Eglantine Mercier, Senior Manager - Marketing & Cell Gene Therapies, AmerisouceBergen Corporation, Past Partner
"It was the best opportunity to meet people in this area."
Takashi Nakai, Lead Expert, Asahi Kasei, Past Partner
"Useful. Loved the organization - well planned."
Nadia Ward, Business Development Manager, bioMérieux, Past Partner
"It was a very worthwhile experience that I would be happy to repeat. It was a very informative and well run conference. I would definitely recommend it to colleagues."
Kent Amsberry, Director - Advanced Therapy Product Development, Cardinal Health Regulatory Sciences, Past Partner
"Great opportunity to catch up on latest trends and achievements in the field."
Monika Maleszewska, Associate Director - Cell Therapy Products, CareDx, Past Partner
"Communication was on point. The venue was exceptional and quality of the summit as a whole was above expectation. The event planners and representatives were professional and delivered adequately. Very well organized. The meals were unexpectedly delicious. The App was very user friendly. Post summit communication has been great as well."
Okechukwu Udogu, Associate Scientist – Clinical, Catalyst Clinical Research, Past Partner
"World-class speakers, topics, and opportunities for interactions! Face to face meetings are back, and the attendees were eager and open to meet and speak. The facility lends itself well to this meeting - the plenary hall is big enough to host everyone and the breakout rooms are close by, as is the Exhibition hall."
Mark Flower, Vice President - Business Development, Cellares, Past Partner
"Fabulous attendees and great content."
Audrey E. Greenberg, Co-Founder & Chief Business Officer, Center for Breakthrough Medicines at Discovery Labs, Past Partner
"The conference was very enriching to learn about the newest technologies and trends in the CAR-TCR space."
Ankita Das, Senior Manager - Product, Messenger Ribonucleic Acid & Deoxyribonucleic Acid, Codex DNA, Past Partner
"It's a great show."
Roy Liu, Chief Operations Officer, Eureka Biotechnology, Past Partner
"Fantastic and great learning experience for everyone from research to patients."
Brian Posey, Senior Manager - Field Application, Life Sciences & Bioproduction Scientist, FUJIFILM Irvine Scientific, Past Partner
"Brilliant people. A who's who in cell and gene therapy."
Richard Kelley, Global Account Manager, Lonza, Past Partner
"Enjoyable and met our expectations. We have already signed up for next year. Good experience and hope to see it continue to grow."
Cliff Ramsdell, Senior Manager - Marketing Product, Cell & Gene Therapy, Miltenyi Biotec
"Great opportunity to meet people and a high quality selection of topics and speakers."
Julian Heitmann, Senior Specialist - Global Business Strategy & Analytics, Miltenyi Biotec
"A welcome experience to have an in person event again. Engaging speakers, well organized and staffed, great venue."
Ron Hencin, Account Program Manager, Miltenyi Biotec
"Great experience!"
Emmanuelle Bommier, Head of Business Development, Minaris Regenerative Medicine
"Well worth it!"
Shabnam Tangri, Vice President - BioPharma Division, Navigate BioPharma Services
"Good opportunity to meet new contacts and fun to connect with old contacts and friends while learning about new solutions to the challenges in the cell therapy field."
Andy Kinley, Vice President - Innovation & Clinical Science, Precision for Medicine
"It was excellent and looking forward to attend the next one."
Senthil Kuppuswamy, Technical Sales Specialist, Sartorius
"Perfect. Time for everything, no rush and good networking event."
Paula Aguilar-Solana, Technical Account Manager, ScaleReady
"Nice to meet people in person again!"
David Alvarado, Associate Director - Clinical Commercial, StemExpress
"Very good event, looking forward to attending and being a partner next year."
Peter Robinson, Vice President - Medical & Scientific Strategy Cell & Gene Therapy, Syneos Health
"It was an overall good experience."
Alyssa Waid, Global Market Development Cell & Gene Therapy Specialist, Thermo Fisher Scientific
"Exciting conversations that once again showed how important the exchange in the community is."
Laura Kniedel, Content Manager Life Science, Time-Matters